MEDIA MX 444 PLUS 1506HV 512 4M DIGITAL SATELLITE RECEIVER SOFTWARE SOA2 V12.05.12-2
Updated Software With New Receiver Option:
MEDIA MX 444 PLUS 1506HV , 1506FV, 1506TV 4M Digital Receiver Update With New Look SVC6 Menu. About STB Hardware Version DVBS-1506HV-V1.0-OTP-S0. Network Applications Youtube working Fine in this New Receiver software. Everything About Satellite TV Receiver Like our Facebook Page. How To Fix No Match File Error Click Here Default Customer ID is 13 52 FF 71 05 00.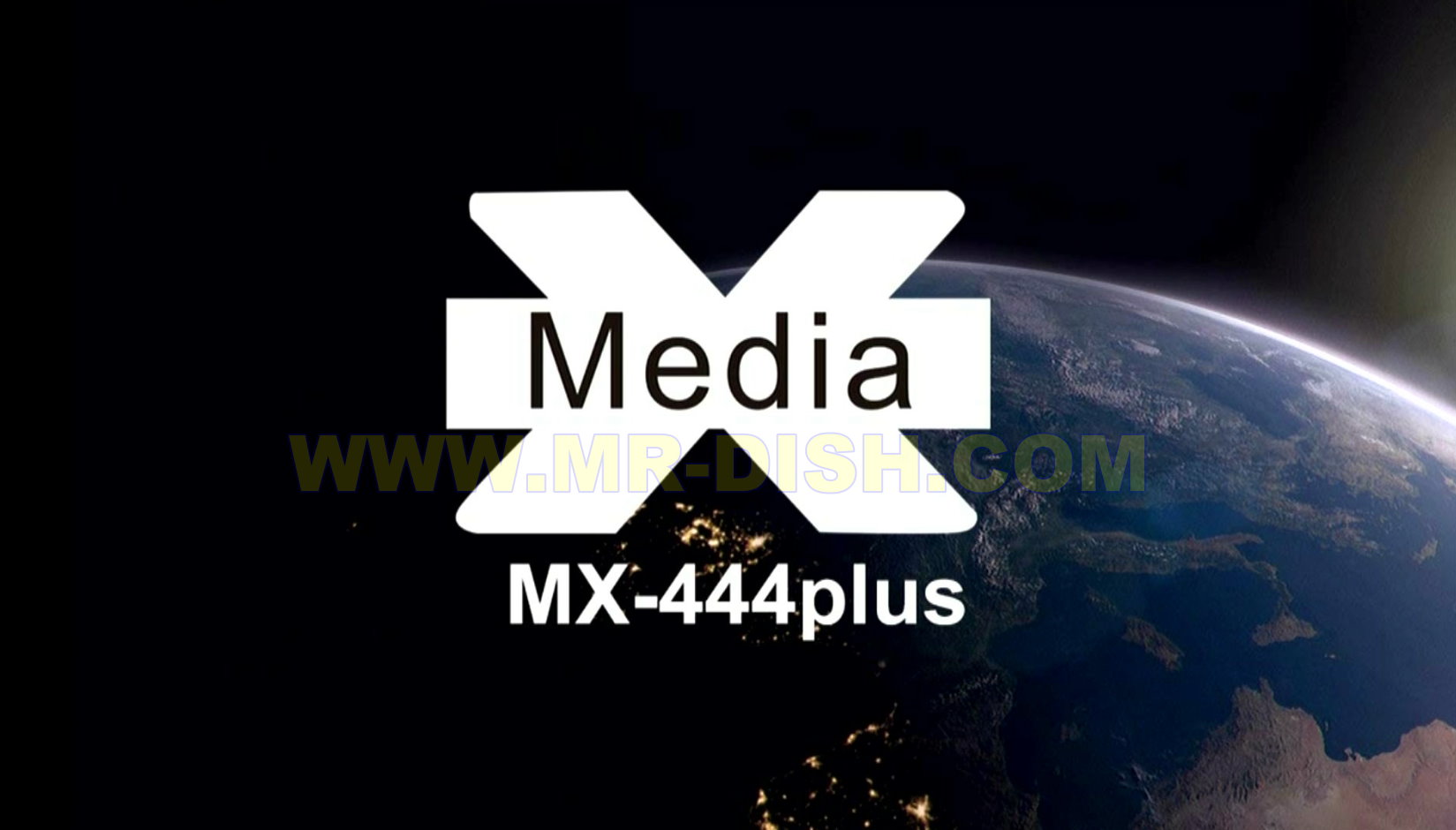 MEDIA MX 444 PLUS_ Specifications:
CPU: Sunplus 1506hv
4MB flash/ Rom: 512 DDR2
Dvb-s/Dvb-s2/MPEG-2/MPEG4/H265 compliant
CVBS/HDMI Supported
USB 2.0 Supported, Support PVR, Multimedia Player
DiSEqC 1.0/1.1/1.2/1.3 (USUAL) Supported
EPG Supported
Support Full HD HDMI 1.4 2
USB 2.0 Port + Rs232 Cable port
2 AV & HDMI 1080P output
Internet connection via WIFI & 3G, GPRS, and Cable Internet
YouTube with Multi-language searches
Ecast
Supports online update
Simultaneous translation feature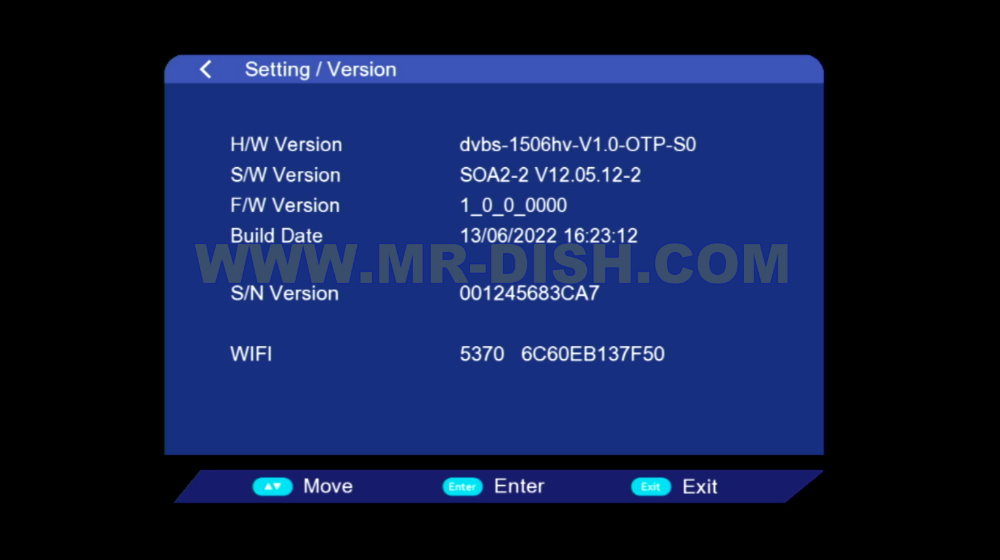 MEDIA MX 444 PLUS_ 1506HV Software Specifications:
Product: MEDIA MX 444 PLUS_ 1506HV 4M
Hardware Version  — DVBS-1506HV-V1.0-OTP-S0
Software Version  —  V12.05.12-2
Software Date  —  13-06-2022
File Name  —  MEDIA MX 444 PLUS 1506HV V12.05.12-2.bin
Download Link Blow Post Conent
Information
Upgrade Option: USB, http, RS232
Menu: SOA2
Network:WIFI NETWORK WIFI_ RT5370
Server: DQCAM, MX SHARE, G-SHARE-PLUS, ZED SHARE PRO
IPTV: MX IPTV and ZED Iptv
ECAST: Available
Key Option: Go to channel list and press "0"
Online Video: Kooora, TED, Aljazeera, Dailymotion, Live Stream, Awaz, Youtube, Twitch, Online Other Option: Youtube, SatIPTV, IPAudio, HTTP Upgrade
Patch Code 1506
Full Reveiew Watch This Video
Important Note: After Hardware Version 4 word like  SOA2, SCB1, SGB1 etc are Menu Version. You Check Only Hardware Version Like 1506T, 1506TV, 1506LV etc. And Update Receiver with Same Hardware Version.
1506HV Receiver Software And Fix No Match Error?
Software Update with USB only in 1506T DQCam Server Option Receiver. If Your Receiver Server Option is DSCam then Upgrade Receicer with Sunplus Loader.
How to Multimedia Receiver?
1506HV 1506TV 1506FV ALL SOFTWARE.
IMEI Changer Software 1506TV.
Use Ecast.
How to Update with RS232 Cable.
Fix No Match File Error.
FTP Upgrade.
Add Direct Satellite Key.
Download MEDIA MX 444 PLUS_ 1506HV, 1506FV, 1506TV 512 4M Receiver New Software SOA2 V12.05.12-2.