GX6605S HW203 Black MENU ALL VERSION F1 F2 RECEIVER NEW SOFTWARE 2021 WITH G-SHARE PLUS
GX6605S HW203 NEW SOFTWARE 2021 WITH  Black Menu and 5370 WIFI Device Supported. Youtub working fine in this Software. Download All Gx6605s Version Hardware Type HW203 Receiver Latest software. Fix Wrong File Error and Change Hardware Version With Receiver or gx6605s customer id change.  And how to update F1F2 Receiver with Loader and USB. Or any updates about satellite Receiver and help like our Facebook Page.
About Software!
Hardware Version_______ All Gx6605s_HW203. How to Fix Software
Software Version______________V 7071
Chipset__________________Gx6605s 4MB
Menu____________________Black
Software Date_____________ Mar 08 2021
WIFI Supported Device_______5370
Server Option______________Cccam, NewCam, G-Share Plus
IPTV Option________________Quraan IPTV and Best TV
Upgrade Option____________USB Update.
GX6605S HW203 All model receiver software with Black menu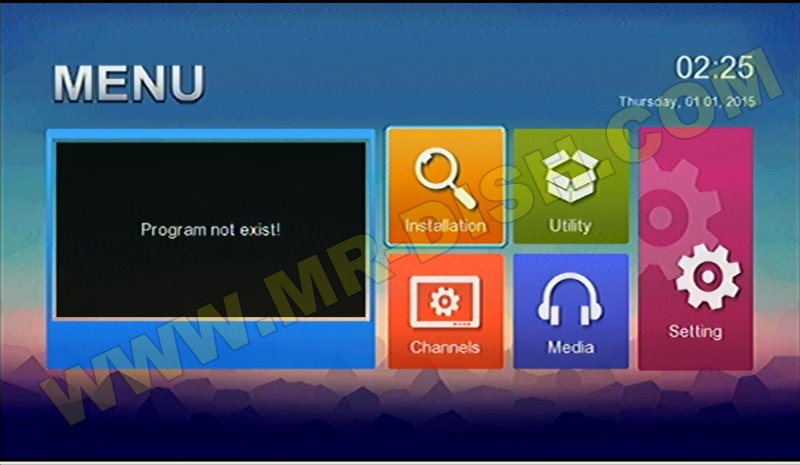 F1F2 GX6605S New Andriod menu Software V7071 Information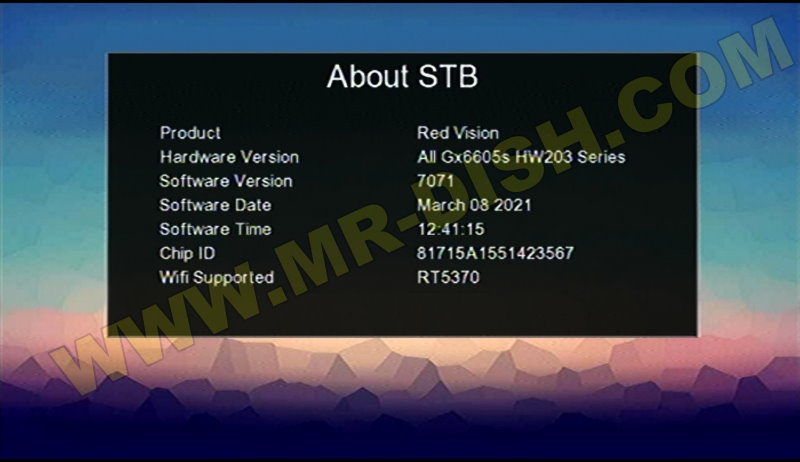 Server Optiom:
GX6605S New Andriod menu Software V7070 New Server are Cccam, NewCam, G-Share Plus.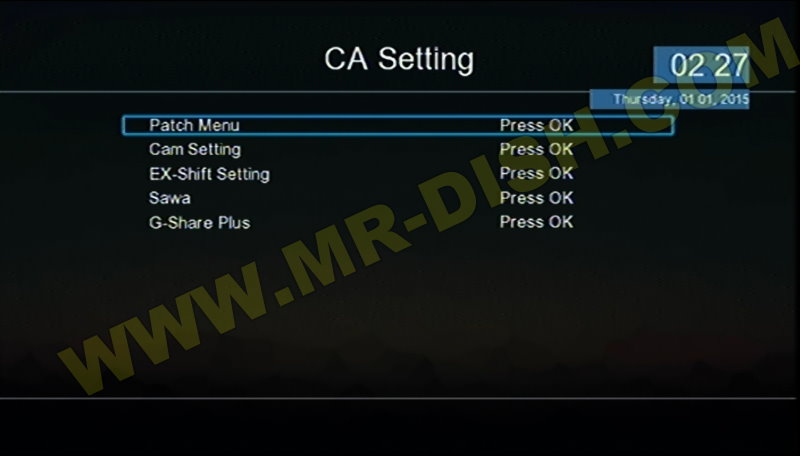 IPTV Option:
Go to Network Apps here you find Quraan IPTV and Best TV.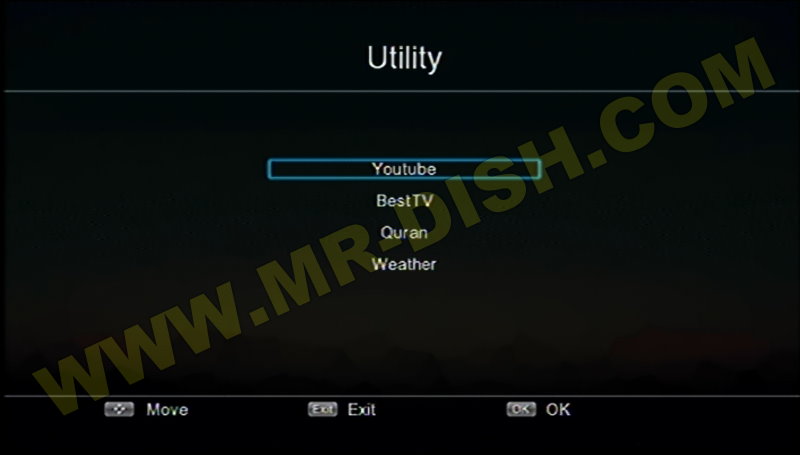 What is DVB Finder And How it Work?
DVBFinder is a tool which will help you to set up the satellite dish. … It will show you the precise azimuth, the signal strength and quality in real time, which can be used to install the dish.
1. Turn on the GPS.
2. If you are connected to a Bluetooth Finder, turn on Bluetooth, if connected to a set-top box, open WIFI or move the network.
3. Open the DVBFinder app. If you connect to the Bluetooth Finder, wait for the Bluetooth connection to succeed. If you connect the set-top box, scan the QR code on the set-top box and wait for the network connection to succeed.
4. Select the satellite, transponder to be locked, and set the antenna parameters correctly.
5. Adjust the direction of the arrow (azimuth) that the antenna points to on the APP.
6. Adjust the antenna according to the elevation and polarization angles displayed on the APP until the signal is locked.
7. Click the sweep icon to search for the show on the repeater.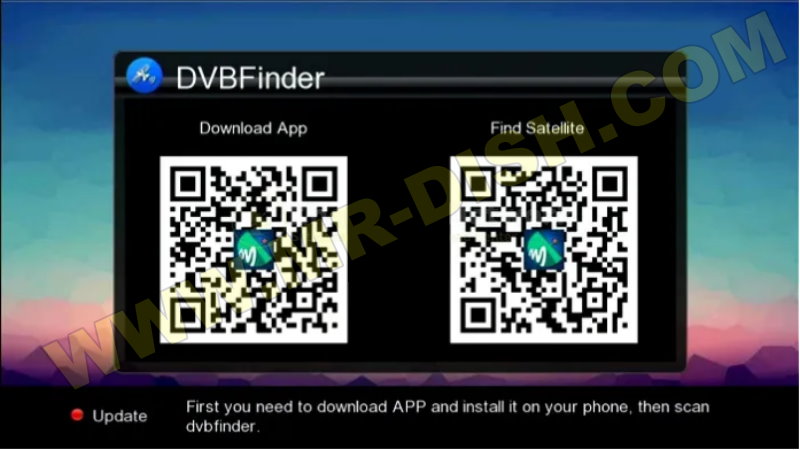 Note: If ther is error  to upgrade the software then upgrade with first File (Downgrade Software). First patch software with your HW203 Model. How to Fix Software? Click link blow. Only patch 1st File software
Path and How to Fix Wrong File Error of GX6605s HW203 Or gx6605s customer id change
GX6605S Board ALL Hardware Version Software.
GX6605S Board Redlight Problem and Software.
ADD TANDBERG KEY MANUALLY.
GX6605.nk Board Receiver Autoroll Biss Key Software.
GX6605S Board Flash File Dump.
DOWNLOAD GX6605S HW203 NEW SOFTWARE With G-Share Plus AND DVB Finder.