TIGER T1 MINI HD DIGITAL SATELLITE RECEIVER SOFTWARE, TOOLS DOWNLOAD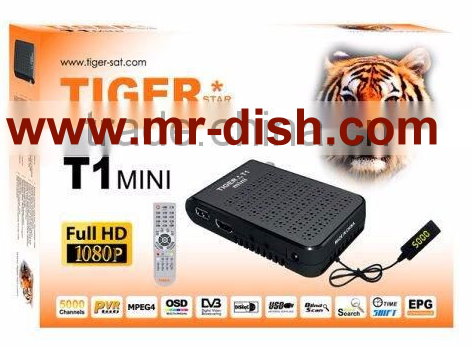 Tiger T1 MINI HD 1080p Digital Satellite Receiver with 8000 Channel
TIGER T1 MINI HD Side A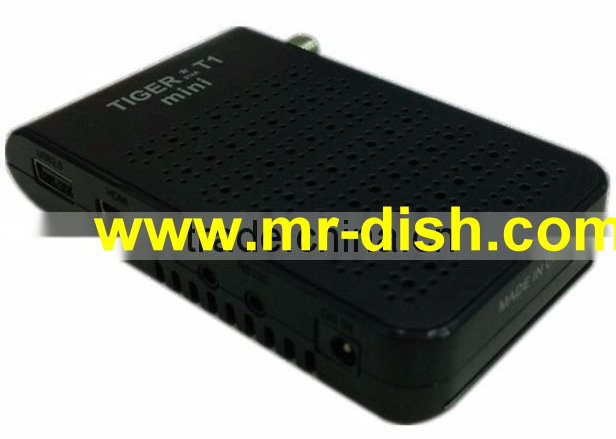 TIGER T1 MINI HD Side B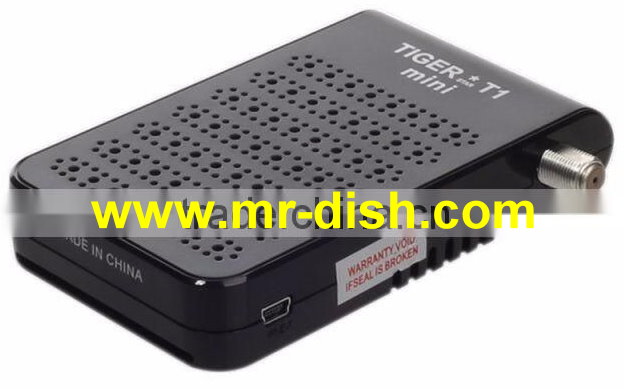 Features
·DVB-S/DVB-S2 Compliant (MPEG-II/ MPEG-IV/ H.264)
·SCPC & MCPC receivable from Ku and C band satellites
·Universal, Single, Single S & C Band Wideband LNB.
·Compatible Code Rates:1/2,3/5,2/3,3/4,4/5,5/6,7/8,8/9 and 9/10
·Sensitive Tuner with Loop-Through.
·DiSEqC1.0/1.1/1.2 /1.3(USALS).
·Unicable supported.
·Blind search supported.
·Multi satellite search, manual search, network search
·PAL/NTSC
·OutputResolution:480i_60Hz,480i_-60Hz,,576i_50Hz,576p_-50Hz,720p_-50Hz,720i_60Hz,1080i_50Hz, 1080i_60Hz, 1080P_50Hz, 1080P_60Hz
·OSD: True full color(32 bits),720X576/1280X720(configurable)
·Storing memory: 100 satellite, 1000 transponders and 8000 channels.
·8 favorite group and parental lock supported.
·Support programs lock and favorite group edit
·Support Multilanguage menu(English , French, Russia, Greek, Italian, Arabic, Farsi, Ukrainian, Swedish, Spanish, Turkish, German etc.)
·Multi-language audio.
·Multi-language DVB Subtitle output.
·Multi-language DVB Subtitle output.
·(Now/Next Daily Weekly) Electronic program Guide(EPG)
·Telex output through OSD
·Software and additional data upgrade through USB
·USB 2.0 Interface.
TIGER T1 MINI HD Unpack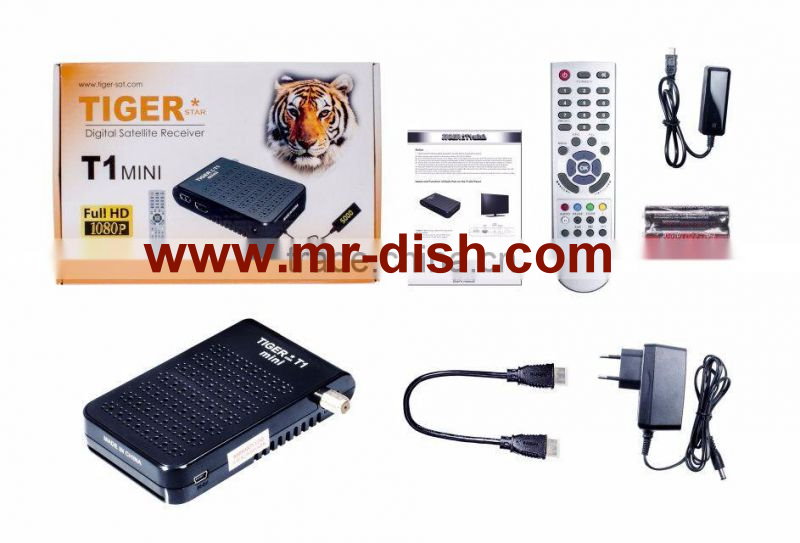 Download TIGER T1 MINI HD Software, Loader