AMIKO MINI COMBO EXTRA FULL HD DIGITAL H.265/HEVC SATELLITE & T2 TERRESTRIAL / CABLE RECEIVER & MEDIA PLAYER
AMIKO MINI COMBO EXTRA Digital Satellite Receiver Software Latest Update.And how to update Receiver Visi Here.
Other Amiko Receiver Latest Software Update Click Here. and Contact Us at Facebook Page or Twitter. 


Features
Satelliet DVB-S2 on DVB-T2 / C terrestrische receiver / Combo
Bouwde een van conax kaartlezer
H.265 / HEVC aan codec-ondersteuning toe
5000 kanalen (TV on radio) programmeerbare
External IR-sensor (inbegrepen in het pakket)
Twee USB 2.0 High-speed
Ethernet-verbinding (Ralink RT5370 chip Only) on USB-ondersteuning WiFi
Youtube videos
Weer RSS Reader in functies (Ethernet of WiFi-verbinding vereist)
DiSEqC 1.0, 1.1, 1.2 in USALS compatibele
Output Full HD (1080p) via HDMI
Opname kanaal extern opslagapparaat (een enkele frequentie)
Timeshift support
Kanaals opname in Timeshift Simulteniously (optioneel, van dezelfde frequentie)
Kanaal schakeltijd minder dan 1 seconde
Ware kleuren, gebruiksvriendelijke on-screen display (OSD)
Groot formaat Afhankelijk grafische (PIG)
Electronic Program Guide (EPG) voor kanaal informatieweager
Ondertitel ondersteund
Teletekst ondersteund door VBI en software-emulatie
Kinderslot per zender en programma event
Programma en kanaal informatie transfer van ontvanger naar ontvanger
Multi-language support
RTC (real-time klok)
Stroomverbruik in stand-by: <0.5 W
SPECIFICATIONS
Tuner and demodulation
Tuner Type: DVB-S / DVB-S2
Input Connector: F-type connector, female


Walk: F-type, Connector, Female
Signal level: -65 dBm to -25
LNB Power & Polarization: Vertical: + 13V / + 14V,
Horizontal: + 18V / + 19V
Max. 300mA
Overload protection
22KHz Tone Frequency: 22 ± 1 kHz
Control DiSEqC: version 1.0, 1.1, 1.2, USALS
Demodulation: QPSK, 8PSK
Input symbol rate: 2-45 Mbps,
FEC: 1/2, 2/3, 3/4, 5/6, 7/8 and Auto
Tuner Type: DVB-T2 / DVB-C
Frequency range: 48 ~ 862 MHz
RF input level: -80dBm to -20dBm
Antenna power: DC 5V 75mA max, overload protection
Demodulation: COFDM 1K, 2K, 4K, 8K normal and wide, normal and expanded 16K, 32K normal and extended
Symbol Input: 1.0 ~ 7.0Ms / s
Constellations QPSK, 16QAM, 64QAM, 256QAM / Both twisted and unrecognized
Protection intervals: 04/01, 19/256, 01/08, 19/128, 16/01, 1/32, 1/128
Coding rate: 1/2, 3/5, 2/3, 3/4, 5/6
system resources
Main Processor: CPU to 2000DMIPS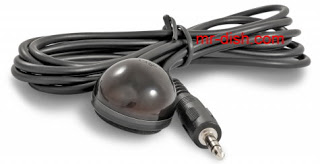 Flash memory: 8 MiB
DDR RAM: 256 MiB (DDR3 1866MHz)
Decoding of MPEG TS A / V
Transport Stream: MPEG-2, MPEG-4 (H.264)
Admission: Max.120Mbit / s
Aspect Radio: 4: 3, 16: 9 Letter Box
Video Decoding: HEVC to allow [email protected], MPEG2 MP @ HL MPEG-4 Part 10 / H.264
Video Resolution: 720 * 480p / i, 720 * 576p / i, 1280 * 720p, 1920 * 1080p / i
Audio Decoding: MPEG-1 Layer I / II MPEG-2 Layer II, Dolby Digital, AAC
Audio Mode: Left / Right / Stereo / Mono
Sampling frequency: 32, 44.1 and 48 kHz
A / V input / output data
AV OUT: RGB and CVBS video output Audio L / R (SCART)
LAN: Ethernet connector RJ-45 10 / 100M
USB: two USB 2.0 slots
HDMI: VER1.3, Type A, Dolby Digital bitstream
S / PDIF Coaxial
IR: IR remote input (jack type)
physical specifications
Size [W * H * D]: 144mm x 40mm x 110mm
Net weight: 0.50 Kg
Working temperature: 0 ° C ~ + 45 ° C
Storage: -10 ° C ~ + 70 ° C
Storage Humidity: 5% ~ 95% RH (non-condensing))