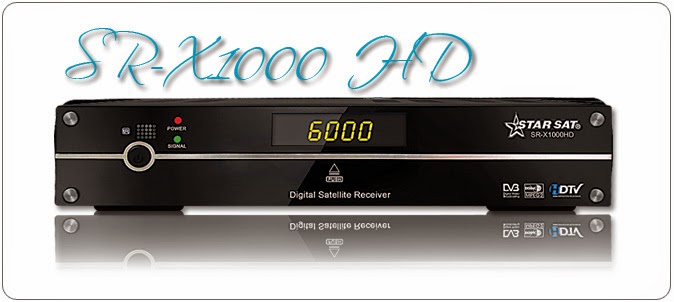 Information
Starsat SR-1000HD Satellite Receiver HDTV USB 2.0 Ethernet – Support HDD / Time Shift. – Brilliant On Screen Graphic.- Starsat SR-1000 hd satellite television MPEG2 & Fully DVB Compliant.- MPEG video @ (MP & ML) .- SCPC / MCPC Compatible.- DiSEqC 1.0, 1.2, 1.3 (USALS) and 22 kHz Supported signal (Optional) .- user-friendly OSD and easy Operation.- Mulity language menu. – 4-digit 7-segment LED Display.- Viriable aspect ratio (4:13, 16: 9) with Pan Vector or Letter Box option.
Main Features
Fast 7 days EPG Supported.
PIG, Small Screen picture and zoom in function.
Digital audio output S / PDIF Optical.
LAN support.
Storiog Memory: 100 satellite channels and 6000 4000 transponders.
7 Favorite Group and Parental Control support.
RS232 port for Additional information service and upgrading the software.
User List for saving and loading (Optional).
Multi-function timer.
Support 30 Audio PID (Language).
Subtitle support.
4/9/12/16 Multipicture.
PIP.
Auto DiSEqC ..
Starsat Loader and Tools
Starsat SR-1000HD Receiver Software Download
Ver_1.62 06-09-2011
Ver_1.69 17-11-2012