How to Fix Bootloop or Stuck boot Starsat SR 2000 HD Extreme
This topic is about solving the boot problem of the Starsat SR 2000 HD Extreme receiver. How to fix it via USB if the receiver gets stuck on boot or bootloops during or after a software upgrade.
This problem usually occurs in the receiver when you install the wrong software or the power goes off while upgrading the software. So let's see how this satellite receiver problem is solved۔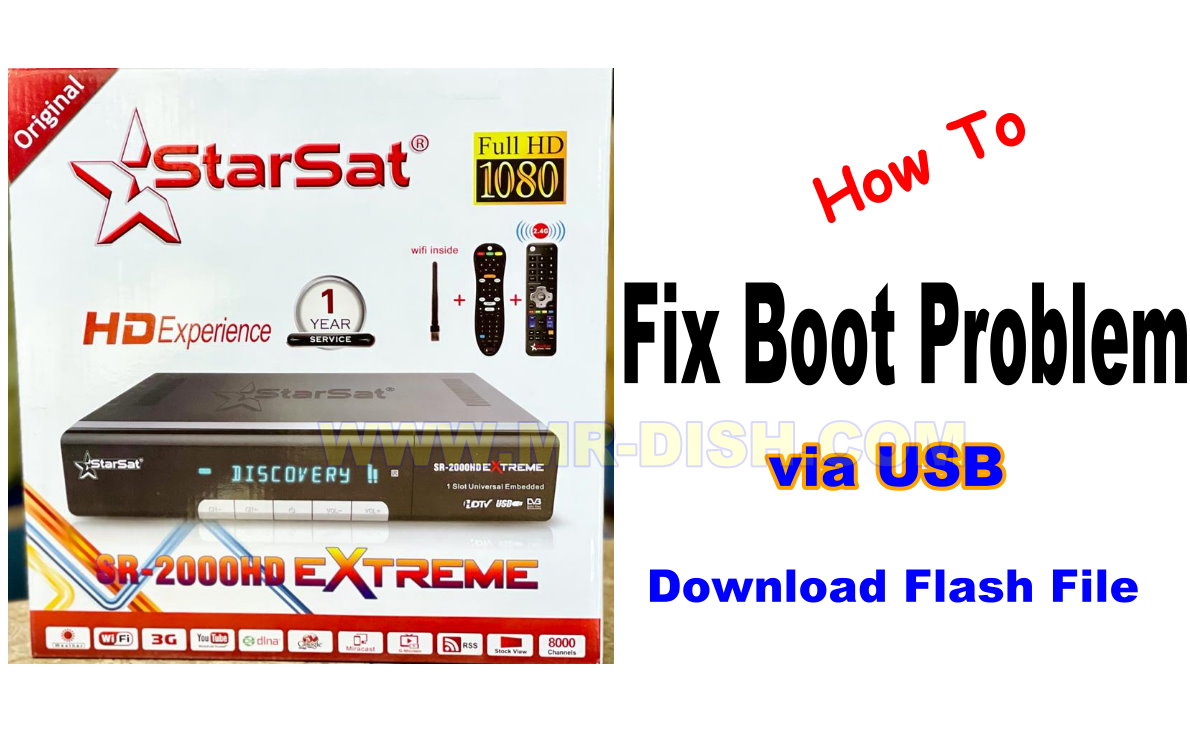 1- Download the file given in the blow post content.
2- Unzip the file
Note: Do not rename file or folder
3- Format USB with fat32 file system
4- Copy the file Folder into your USB
5- Insert USB in Receiver
6- Power Off Receiver
7- Power On the Receiver and hold the power button until start in Upgrade mode.
8- Then release the power button and wait for the process.
9- After your process 100% complete, then remove your USB flash.
Default File Name is " GxRom.bin "
The Default Folder Name is " Files "
Download Starsat SR-2000HD Extreme Flash File