Football Soccer News, Match, and TV Channels Broadcasting
Football Matchis Live Broadcasting Satellite TV Channels. Watch Football Today and Matches and Football Shedule. About Football News, Football Games and Football Field. World Most Faverot Footbal Team Name, Footbal UK, FootBall USA, And All About Football Information.  For More Sports FTA Channels Detail Click Here and Latest update about satellite Tv and Software update visit our Facebook Page.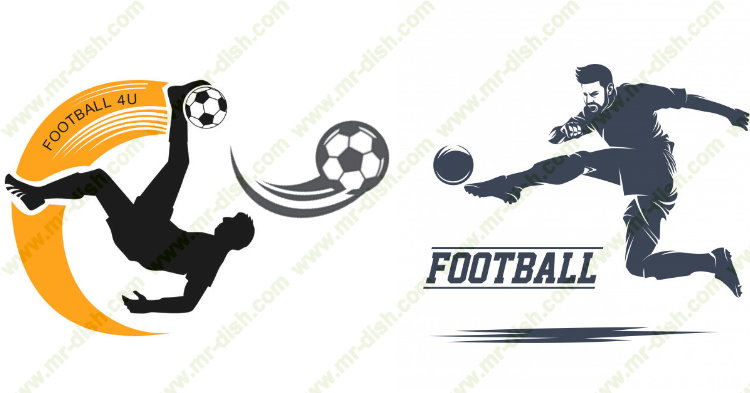 Football Daily Matches League and Satellite Sports Tv channels Broadcast Live.

Wednesday ( Merceredi)09.11.2022(GMT+00)
Live Football Matches 09.11.2022
English League Cup
19:45 Arsenal – Brighton & Hove Albion
IRIB Varesh
-Badr 26°E -12265 H 30000 -FTA/Biss
-Badr 26°E -11881 H 27500 -FTA/Biss(DVB-S2)
-Intelsat 62°E -11555 V 30000 -FTA/Biss
20:00 Manchester City – Chelsea
ESPN (Syndication 902)
Telstar15°W -12609 H 7552 -Biss
Meraj TV
-Turkmensat 52°E-11221 V 27500 -FTA
IRIB TV 3
-Badr 26°E -12265 H 30000 -FTA/Biss
-Badr 26°E -11900 V 27500 -FTA/Biss
-Badr 26°E -11881 H 27500 -FTA/Biss(DVB-S2)
-Intelsat 62°E -11555 V 30000 -FTA/Biss
ESPN Brasil HD
-SES-6 40.5°W-3980 L 21600 -PowerVU(C-Band)
Italian Calcio League Serie A
17:30 US Sassuolo Calcio – AS Roma
CBC SPORT HD
-AzerSpace 46°E-11175 H 30000 -FTA/BISS
IRIB Varesh
-Badr 26°E -12265 H 30000 -FTA/Biss
-Badr 26°E -11881 H 27500 -FTA/Biss(DVB-S2)
-Intelsat 62°E -11555 V 30000 -FTA/Biss
17:30 US Lecce – Atalanta
Match! TV
-Express 14°W -11646 V 14180 -FTA(T2MI Multistream Only!)
-Express 53°E -12575 H 14180 -FTA(T2MI Multistream Only!)
-Express 14°W -3675 R 35395 -Biss(C-Band)
-Express 103°E -3925 R 35395 -Biss(C-Band)
-Express 103°E -3870 R 23180 -FTA(C-Band)
19:45 Internazionale Milano – Bologna FC
CBC SPORT HD
-AzerSpace 46°E-11175 H 30000 -FTA/BISS
19:45 Torino FC – UC Sampdoria
A Spor
-Turksat 42°E-12054 H 27500 -FTA/Biss
A Spor HD
-Turksat 42°E-12054 H 27500 -FTA/Biss
German Bundesliga 1st Div
19:30 RB Leipzig – SC Fribourg
Match! TV
-Express 14°W -11646 V 14180 -FTA(T2MI Multistream Only!)
-Express 53°E -12575 H 14180 -FTA(T2MI Multistream Only!)
-Express 14°W -3675 R 35395 -Biss(C-Band)
-Express 103°E -3925 R 35395 -Biss(C-Band)
-Express 103°E -3870 R 23180 -FTA(C-Band)
African Confederation Cup
19:00 FAR Rabat – Djoliba AC
Al Maghribya
-Nile sat 7°W -11823 V 27500 -FTA
-Hotbird 13°E -10873 V 27500 -FTA
-Badr 26°E -12683 V 27500 -FTA
-Eutelsat 21.5°E-11617 V 27500 -FTA (Multistream)
19:00 Renaissance de Berkane – US Monastir
Arriadia
-Hotbird 13°E -10873 V 27500 -FTA
-Badr 26°E -12683 V 27500 -FTA
-Nile sat 7°W -11476 V 27500 -FTA
Arriadia TNT
-Eutelsat 21.5°E-11569 H 9500-FTA
-Eutelsat 21.5°E-11617 V 27500 -FTA (Multistream)
Arryadia HD
-Hotbird 13°E- 10873 V 27500 -FTA
-Nile sat 7°W- 11513 V 27500 -FTA
-Eutelsat 21.5°E-11569 H7220-FTA
-Badr 26°E -12683 V 27500 -FTA
Jordan Cup
14:00 Amman – Shabab Aqaba
Jordan Sport HD
-Nilesat 7°W -12399 V 27500 -FTA
Jordan Sport
-Nilesat 7°W -11958 H 27500 -FTA
16:30 Ramtha SC – Al Wehdat SC
Jordan Sport HD
-Nilesat 7°W -12399 V 27500 -FTA
Jordan Sport
-Nilesat 7°W -11958 H 27500 -FTA
Yelo League First Division – Saudi Arabia
12:10 Al Qaisumah FC – Hajer
KSA Sport 1
-Badr 26°E -12015 V 27500 -FTA
-Nilesat 7°W -12149 H 27500 -FTA
-Arabsat 30.5°E -10923 H 17000 -FTA
KSA Sport 1HD
-Badr 26°E -12149 H 27500 -FTA
– Nile sat 7°W-12284 V 27500 -FTA
-Yahsat 52°E- 11823 H 27500 -FTA
-Yahsat 52°E- 11747 H 27500 -FTA
14:45 AlShoalah – Al Hazem
KSA Sport 2
-Badr 26°E -12015 V 27500 -FTA
-Nilesat 7°W -12149 H 27500 -FTA
-Arabsat 30.5°E -10923 H 17000 -FTA
KSA Sport 2HD
-Badr 26°E -12149 H 27500 -FTA
– Nile sat 7°W-12284 V 27500 -FTA
-Yahsat 52°E- 11823 H 27500 -FTA
-Yahsat 52°E- 11747 H 27500 -FTA
16:45 Al Faisaly – Al-Arabi
KSA Sport 1
-Badr 26°E -12015 V 27500 -FTA
-Nilesat 7°W -12149 H 27500 -FTA
-Arabsat 30.5°E -10923 H 17000 -FTA
KSA Sport 1HD
-Badr 26°E -12149 H 27500 -FTA
– Nile sat 7°W-12284 V 27500 -FTA
-Yahsat 52°E- 11823 H 27500 -FTA
-Yahsat 52°E- 11747 H 27500 -FTA
Hungary NB1 League
17:00 Debreceni VSC – Mezokovesdi SE
M4 Sport HD
-Eutelsat 9°E-11958 V 27500-FTA(DVB-S2)
17:15 Ferencvarosi TC – Paksi
Duna World HD
-Eutelsat 9°E-11958 V 27500-FTA(DVB-S2)
19:00 Ujpest FC – MOL Fehervar FC
M4 Sport HD
-Eutelsat 9°E-11958 V 27500-FTA(DVB-S2)
Azerbaijan Premier League
10:30 Turan Tovuz – Qarabag Agdam FK
CBC SPORT HD
-AzerSpace 46°E-11175 H 30000 -FTA/BISS
Turkey Cup
10:00 UmraniyeSpor Kulubu – Efeler 09 Spor Futbol Kulubu
A Spor
-Turksat 42°E-12054 H 27500 -FTA/Biss
A Spor HD
-Turksat 42°E-12054 H 27500 -FTA/Biss
10:00 Giresunspor – Ankaraspor
A Spor
-Turksat 42°E-12054 H 27500 -FTA/Biss
A Spor HD
-Turksat 42°E-12054 H 27500 -FTA/Biss
12:00 Samsunspor – Adanaspor
A Spor
-Turksat 42°E-12054 H 27500 -FTA/Biss
A Spor HD
-Turksat 42°E-12054 H 27500 -FTA/Biss
14:00 Antalyaspor – Pendikspor
A Spor
-Turksat 42°E-12054 H 27500 -FTA/Biss
A Spor HD
-Turksat 42°E-12054 H 27500 -FTA/Biss
16:00 Gaziantep FK – Kutahyaspor
A Spor
-Turksat 42°E-12054 H 27500 -FTA/Biss
A Spor HD
-Turksat 42°E-12054 H 27500 -FTA/Biss
18:00 Besiktas JK – Serik Belediye
A Spor
-Turksat 42°E-12054 H 27500 -FTA/Biss
A Spor HD
-Turksat 42°E-12054 H 27500 -FTA/Biss