HOW TO WORK ECAST WITH SATELLITE RECEIVER
WHAT IS ECAST?
How it works with Satellite Receiver. Ecast Mean Event-Condition-Action Spatial-Scope Temporal-Scope. To Connect Ecast with satellite receiver and Android Mobile. And Use mobile apps with satellite Receiver. Like Youtube, Facebook, Daily Motion, and many more apps. And Also,  use Mobile as Satellite Receiver remote control.
How to Use Ecast?
To use this Option in satellite Receiver with mobile Device. You need Sported Software in the satellite receiver. And QR Code Scanner apps to install in Mobile Device. Connect both receiver and mobile with the same wifi router. Then open Scan option in satellite Receiver, Open QR Code scanner in Mobile. And scan Image who opens in the receiver. Here you learn all about it.
To Download QR Scanner go to Google Play Store. To Download Ecast Receiver Software, the link is Blow Post Content. And also, if No Match File Error is coming Visit Here and Solve this Issue. Download Here All 1506t Software Version Old and New with Defrance Menu Style. For Other information Like our Facebook Page and Get Latest Update.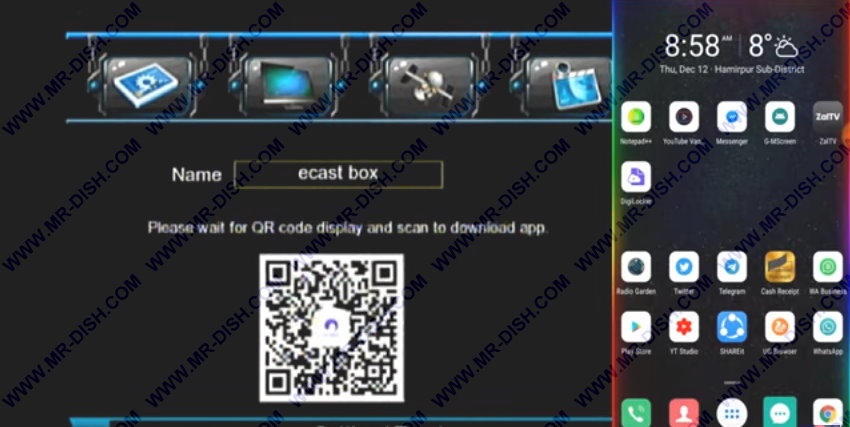 Update Receiver Software.
Install QR Code Scanner apps in Mobile.
Connect WIFI in Receiver and mobile with a single wifi router.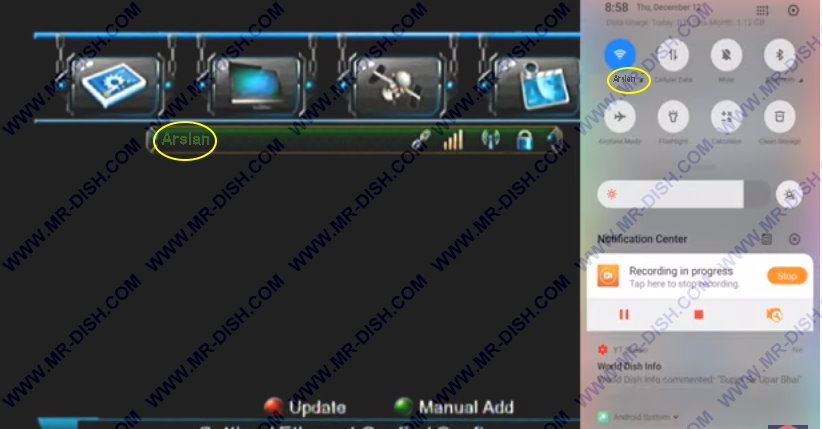 Go to Setting and Open Ecast from the receiver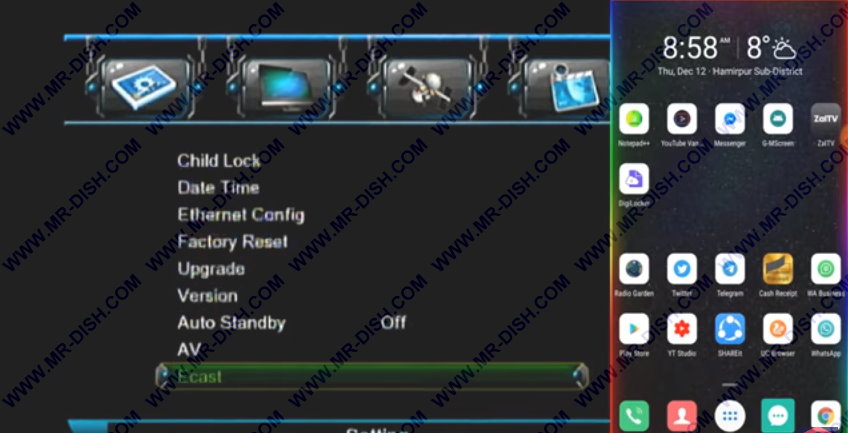 Open QR Code Scanner in Mobile and scan Image Code from the receiver.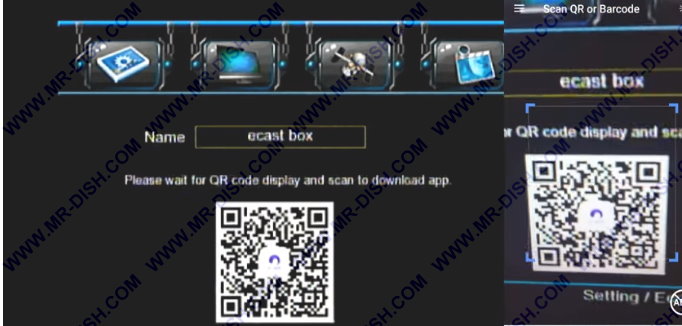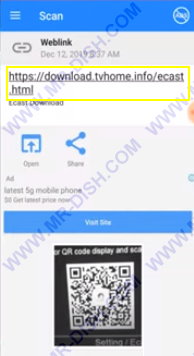 After Scanning Code a link appears on the mobile.
Open this link.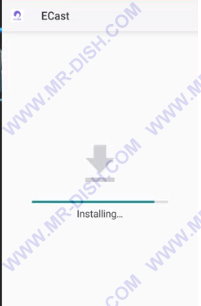 Now Eacst Application installing in Mobile.
Wait to Install it.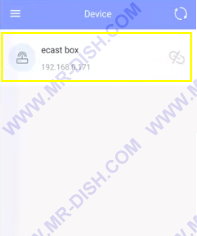 After Installing Open Ecast Box Link.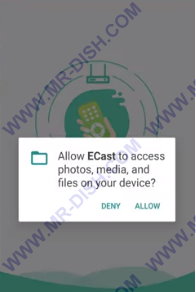 Allow all Massage Box in the Mobile.
Now Your Devices  Successfully Connect.
Open Youtube, Facebook, Daily Motion, and other apps in the Mobile. Press Blue Button in Mobile Screen and watch in the Receiver.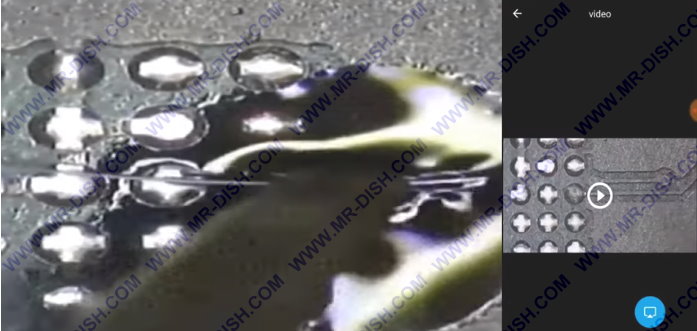 Press Remote Button in Mobile Apps and Use Mobile as Receiver Remote.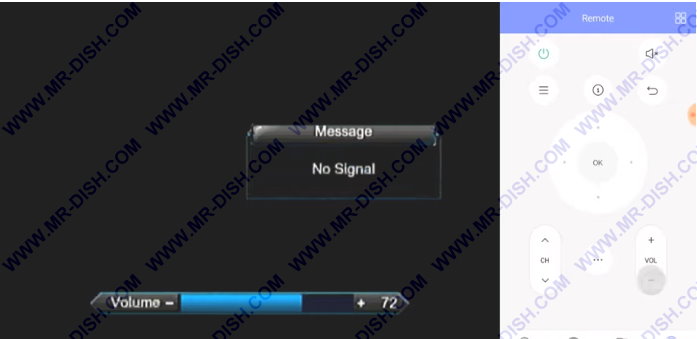 Download Software for Satellite Receiver.