IRBIS T39Q77FDL LED TV SOFTWARE DOWNLOAD
Download led firmware free for IRBIS T39Q77FDL LED TV with the latest update. Here you download led software for all models and sizes. Android Apps, Light Flow, NotifyBuddy, player, and others Led Download. If you can't find your desired software, please get in touch with us on Twitter or Facebook page.
Description :
Experience top-notch entertainment with the IRBIS T39Q77FDL, a cutting-edge 39-inch HD Ready LED TV boasting a stunning resolution of 1366×768. As a non-smart TV, it focuses on delivering the best viewing experience without unnecessary frills.
Stay ahead of the curve with T39Q77FDL's advanced features and connectivity options. Equipped with HDMI and USB ports, you can effortlessly connect your favorite devices and enjoy seamless multimedia playback. The Dual Audio Video with a 60 Hz refresh rate ensures smooth and lifelike visuals that captivate your senses.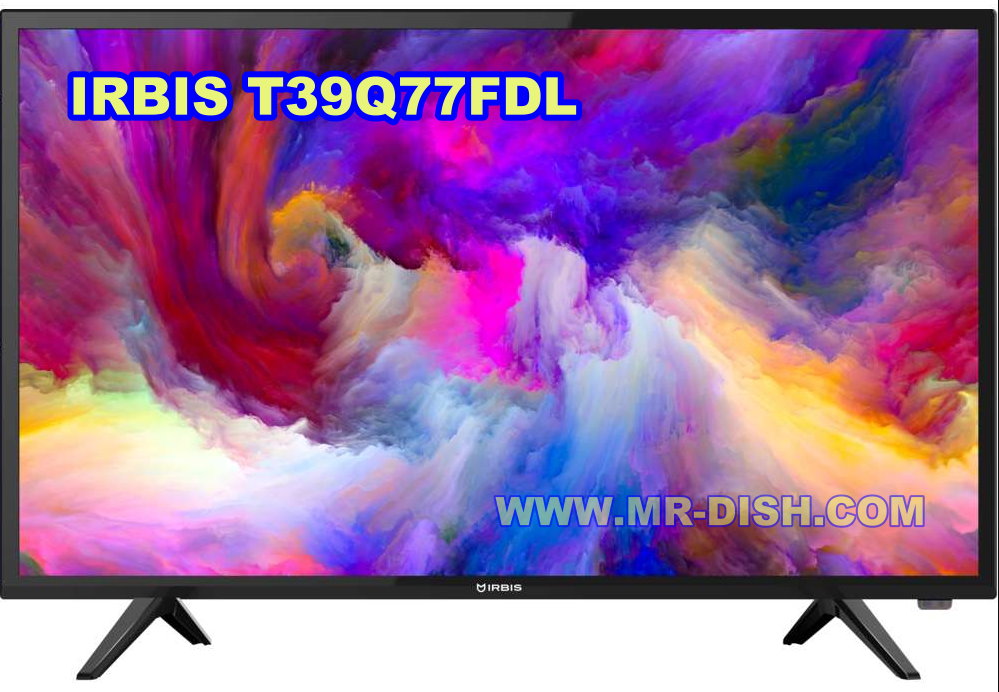 Introducing the IRBIS T39Q77FDL: Your Ultimate 39-Inch HD Ready LED TV
Immerse yourself in a world of crystal-clear audio with the powerful sound output system that elevates your overall TV-watching experience. The aspect ratio of 16:09 and dynamic ratio of 150000:1 create vibrant and vivid images, enhancing every scene.
Enjoy flexible viewing positions with an impressive view angle of 170 degrees horizontally and 160 degrees vertically, allowing you and your family to find the perfect seating arrangement for optimal enjoyment.
The IRBIS T39Q77FDL comes packed with additional features to enhance your viewing pleasure. Experience enhanced picture quality with edge LED technology and intelligent picture technology, which optimize the display for clarity and sharpness. Smart power saving ensures that you can enjoy your favorite shows while being environmentally conscious.
The TV incorporates a digital noise reduction feature to eliminate unwanted visual disturbances, ensuring that you see your content with utmost clarity. The eye-safe t matrix technology further protects your eyes during prolonged viewing sessions.
With a brightness of 250 cd/m2 and a response time of 5 ms, the IRBIS T39Q77FDL delivers vibrant visuals with smooth transitions, ideal for fast-paced action scenes and gaming enthusiasts.
For your convenience, the IRBIS Software file is readily available, providing reliable technical support to ensure a seamless experience.
Welcome the future of television with the IRBIS T39Q77FDL – a TV that blends cutting-edge technology, stunning visuals, and remarkable performance, all in one package. Upgrade your entertainment experience with this remarkable LED TV today.
T.SP7050.10A Specifications:
HD Display Model!
Storage Memory: MB
HD Technology: HD
Panel: HD
Explore the features of this cutting-edge model:
Speaker Output RMS:
Experience the power and efficiency with AC 110 – 240 V, 50/60 Hz power requirement, and low power consumption of just W, 0.5 W (Standby).
Discover its remarkable capabilities with Software Type: Backup Dump and get ready to unleash its potential with the Software Name.
Get your hands on the IRBIS T39Q77FDL with its exceptional Main Board and take your entertainment to new heights!
Important Note: The provided software is a backup dump and should be written using a programming tool. Mr Dish Team holds no responsibility for any damage or loss resulting from firmware uploading or downloading. Before installation, please ensure to check the mainboard. If you are new to loading or installing software/firmware or dump files, we recommend reading the instructions here first.
How to Update Led software with USB?
Download Software for IRBIS T39Q77FDL LED TV