T.MSD306.23A LED TV SOFTWARE DOWNLOAD
Download led firmware free for T.MSD306.23A LED TV with the latest update. Here you download led software for all models and sizes. Android Apps, Light Flow, NotifyBuddy, player, and others Led Download. If you can't find your desired software, please get in touch with us on Twitter or Facebook page.
Description :
Introducing the top-notch "T.MSD306.23A" ATV Driver Motherboard, specifically crafted for LCD/LED TVs. Tailored for the Asia Pacific and Middle East markets, this Non-Combo Board boasts a convenient built-in ATV Card while requiring separate main power and LED Backlight Inverter Circuit modules. Keeping up with the latest demands, it comes fully equipped with HDMI input, USB interface, PC input, Component Input, TV, and Scart functionalities. For added technician support, we provide the essential firmware files, T.MSD306.23A-11092, below. Elevate your TV experience with this feature-rich motherboard!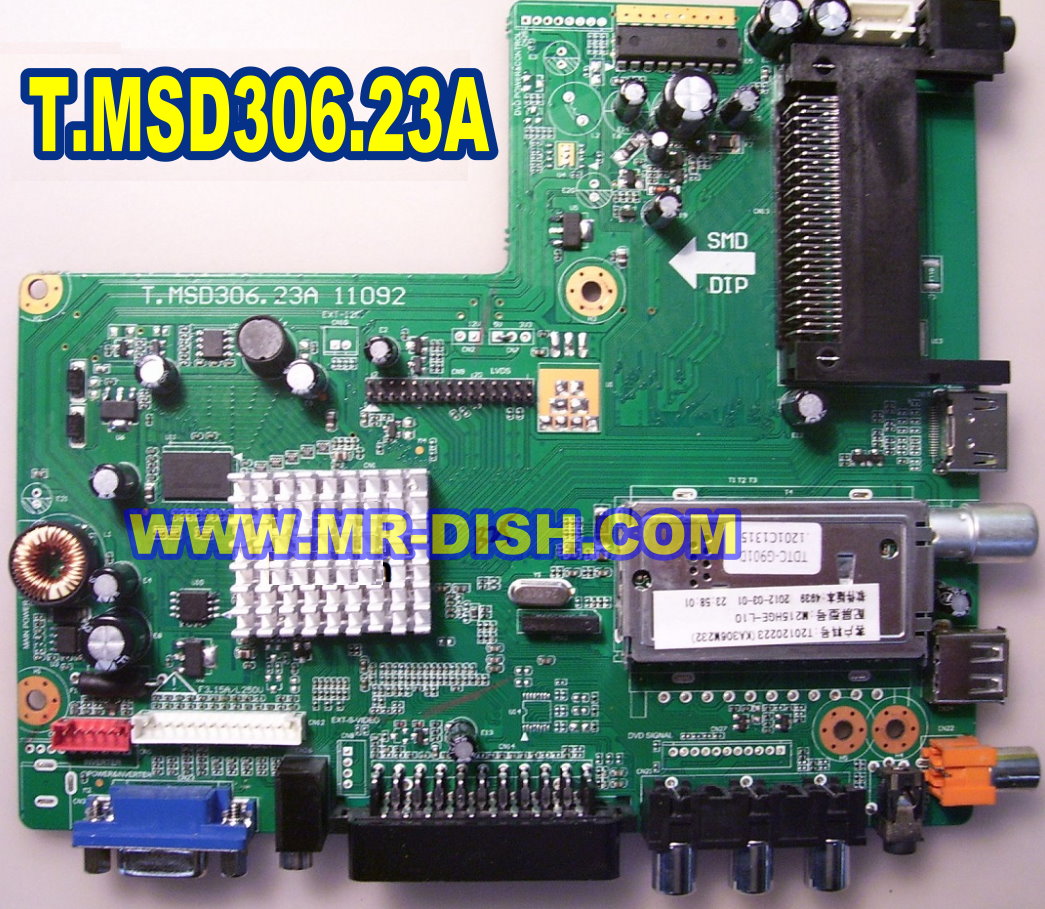 T.SP7050.10A Specifications:
Brand/Mark: Universal Board
Model: T.MSD306.23A 11092
Main Chip: MSD306PT-LF-Z1
Product: LED TV
LED Backlight: mA
Flash IC: 4Mb
Sound Chip: YD1517P
Tuner IC: DT82WT-3R-E
Supported Screen Size: 18-32 inches
Resolution: Up to 1920×1080
Panel Voltage: 5V, 12V
Power Input: 12V DC
Firmware Type: Backup Dump
Service Code: Menu 1147
Important Note: The provided software is a backup dump and should be written using a programming tool. Mr Dish Team holds no responsibility for any damage or loss resulting from firmware uploading or downloading. Before installation, please ensure to check the mainboard. If you are new to loading or installing software/firmware or dump files, we recommend reading the instructions here first.
How to Update Led software with USB?
Download Software for T.MSD306.23A LED TV