CV181L-A LED TV SOFTWARE DOWNLOAD
Download led firmware free for CV181L-A LED TV with the latest update. Here you download led software for all models and sizes. Android Apps, Light Flow, NotifyBuddy, player, and others Led Download. If you can't find your desired software, please get in touch with us on Twitter or Facebook page.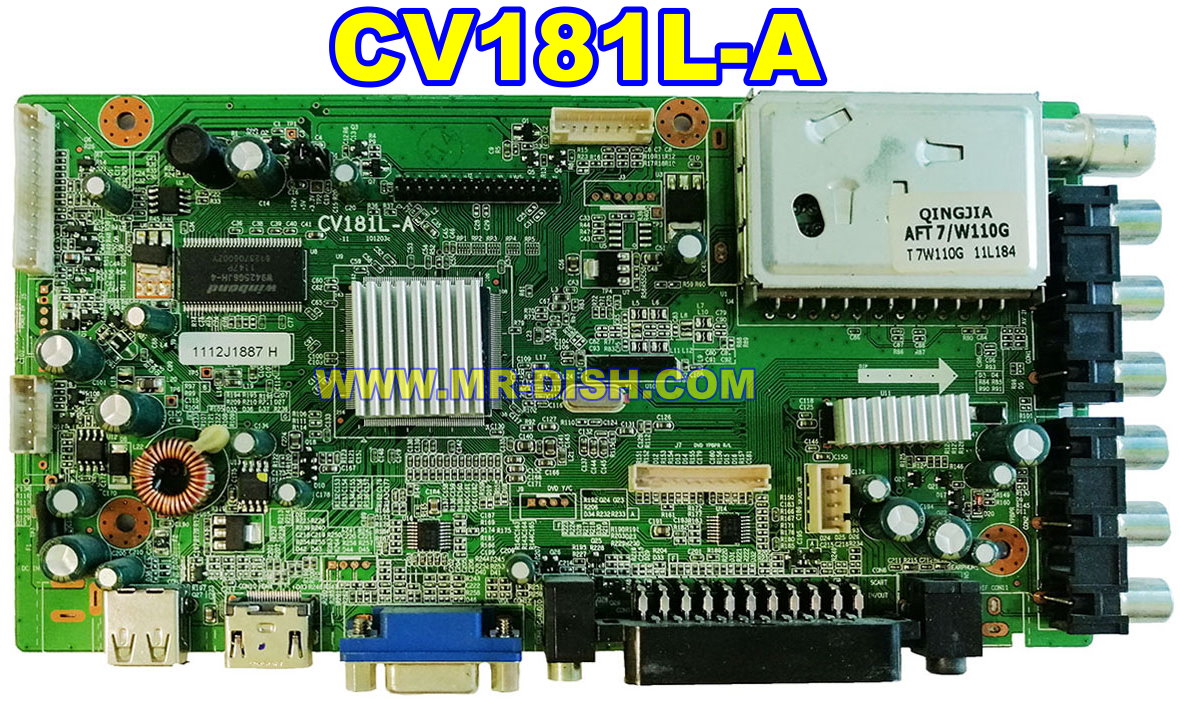 Description :
The CV181L-A stands out as an analog LCD/LED TV driver motherboard meticulously crafted for the dynamic Asian markets. Engineered with distinct attributes and functionalities, the CV181L-A accommodates various panel screen sizes with finesse. It's important to note that CV181L-A operates as a standalone card, necessitating an independent power supply module for seamless functionality.
Distinguishing itself further, the CV181L-A boasts a diverse array of input ports, including HDMI, VGA input, USB, AV-IN, AV-OUT, among others. In certain variants of the board, a dual AV input interface and an extended Scart interface enhance its versatility, creating a comprehensive visual experience.
Key Specifications::
Manufacturer: China
Product Name: CV181L-A Series TV Board
Model Variants: CV181L-A-20 110401d, CV181L-A-11 101203c
Primary Processor: Mstar MST6M181/182
Audio Amplifier: YD1517P
Tuner Component: CDT-35P512-37
Television System Compatibility: PAL/SECAM/NTSC
Display Connection: Single-channel or Dual-channel LVDS
Key Controls: Channel-, Channel+, Menu, Volume-, Volume+, Source, Power
Language Support: Multi-language
Connectivity Ports: HDMI, VGA, AV, USB, RF TV input, Earphone Output
Audio Output Power: Dual 8 Watt (8 ohms)
Panel Voltage Support: +5V/+12V DC (Default set to 12V)
USB Port Availability: Yes (For Firmware Upgrades and Multimedia Playback)
Infrared Remote Control: Yes (Operable via Remote Control)
Electrical Specifications:
Operating Voltage: DC 12 Volt
Max Current Draw: 5000mA (Excluding Panel Consumption)
Standby Power Consumption: Less than 0.5W
USB Port Current Limit: 500mA
Flash Memory IC: 4MB (1MB for DVD)
Firmware Configuration: Backup Dump
Important Note: The provided software below is a backup dump, and its writing requires a programming tool. Please be aware that Mr-Dish Team holds no liability for any damages or losses incurred during the firmware upload or download process. It is recommended to thoroughly inspect the mainboard before proceeding with the software installation. For those who are unfamiliar or lack sufficient expertise in loading, or installing software, firmware, or dump files, we strongly advise reading the guidelines provided here beforehand.
How to Update Led software with USB?
Download Software for CV181L-A LED TV