T.MSD309.BA1B LED TV SOFTWARE DOWNLOAD
Download led firmware free for T.MSD309.BA1B LED TV with the latest update. Here you download led software for all models and sizes. Android Apps, Light Flow, NotifyBuddy, player, and others Led Download. If you can't find your desired software, please get in touch with us on Twitter or Facebook page.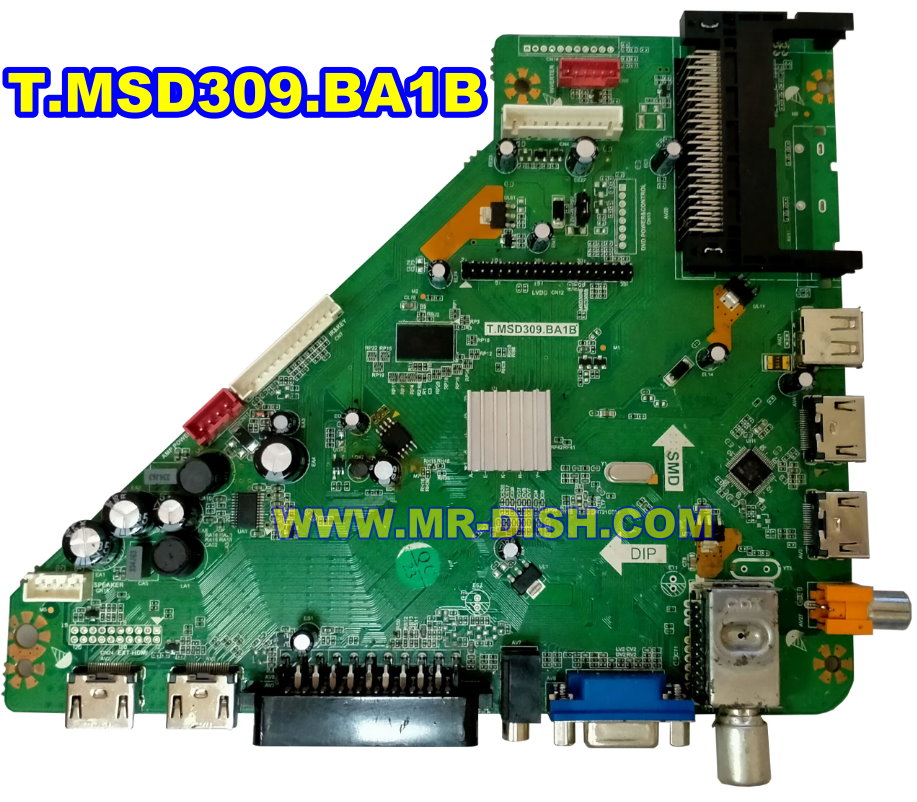 Description :
The T.MSD309.BA1B presents an uncomplicated ATV Driver Motherboard crafted for LCD/LED TVs, meticulously tailored to meet the needs of the Asia Pacific and Middle East markets. Designed as a non-Combo Board, it encompasses pivotal components such as the main power module and the LED Backlight Inverter Circuit. Notably, the motherboard boasts an integrated ATV Card. The T MSD309 BA1B seamlessly integrates contemporary prerequisites, encompassing HDMI input, USB interface, PC input, Component Input, TV, and Scart functionalities. In the interest of facilitating technicians, we provide the T-MSD309-BA1B firmware files below.
Key Specifications::
Brand/Mark: Universal Board
Model: T.MSD309.BA1B
Main Chip: MSD309
Product: LED TV
LED Backlight: Not Applicable (NA)
Flash IC: 4Mb
Screen Supported: 32-50 inches
Resolution: Up to 1920×1080
Panel Voltage: 12V
Power Input: 12V
Sound Chipset: (Details not provided)
Tuner: XDTT
Bin Name: CVT_309B.bin
Software Type: USB & Backup Dump
Service Code: (Details not provided)
Menu: 1147
Important Note: The provided software below is a backup dump, and its writing requires a programming tool. Please be aware that Mr-Dish Team holds no liability for any damages or losses incurred during the firmware upload or download process. It is recommended to thoroughly inspect the mainboard before proceeding with the software installation. For those who are unfamiliar or lack sufficient expertise in loading, or installing software, firmware, or dump files, we strongly advise reading the guidelines provided here beforehand.
How to Update Led software with USB?
Download Software for T.MSD309.BA1B LED TV