NEXT YE-18000 HD DIGITAL SATELLITE RECEIVER SOFTWARE NEW UPDATE
NEXT YE-18000 HD Satellite Receiver Software 2020. Webleaflet, English and Turkish User manual Download. How to Upgrade Next Receiver Software. Download Next Receiver RS232 Upgrade Tools. Upload Program, Upload Editor, Channel Key Editor and  Recovery Editor. All Next  Receiver Current Software Download 2020. Next Receiver Current EMU Key File Current Channel List File Download. How to Install Image Software In Receiver. Next Receiver User Guide Download in PDF Format. Next and Next Star Receiver Factory Reset Code is (

1004

).
To Download Latest Receiver Firmware and Help Desk All about Satellite TV Like Our Facebook Page.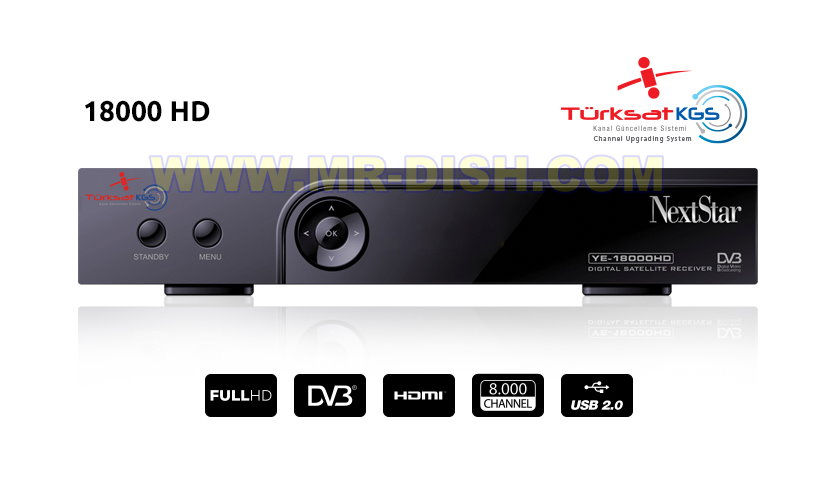 Specification:
TKGS (Turksat Channel Update System) Compatible Various Internet Applications YouTube, DailyMotion, Picasa, Weather, GoogleMaps, Web Radio, RSS. USB WiFi Device Support: mt7610 (Ralink 5370) IPTV Support: Yes Flash Memory: 8 MB RAM: 128MB TV & Radio Channel Capacity: 8000 Software Update via Satellite and USB stick Video Resolution Options 1920x1080p, 1920x1080i, 1280×720, 720×480 Other Features Playing Video and Music files in different formats Picture slideshow HDMI and SCART (RGB/CVBS) Analog A/V Output 600MHz Ali-M3612 CPU Recording TV channels and TimeShift functions via USB device Viewing HD&SD channel and media contents
DOWNLOAD NEXT YE-18000 HD RECEIVER LATEST SOFTWARE