TP.S512.PB776 FIRMWARE FREE DOWNLOAD
Free Download the latest update of the TP.S512.PB776 24 in led, 32 inch led, 39 inch led, Dump for LED devices. We offer a unique opportunity to download LED software for all models and sizes. Explore an array of Android Apps, including Light Flow, NotifyBuddy, and other remarkable LED downloads. In the unlikely event that you cannot find the software you're looking for, feel free to reach out to us via our Twitter or Facebook page. Experience the best in LED technology today!
Description :
Introducing the TP.S512.PB776, a highly versatile universal LCD/LED TV Controller driver board. This remarkable combo board combines the backlight driver board, ac power supply module, and TV module into a single, compact PCB. Designed to meet the diverse needs of users, it offers multiple input interfaces for enhanced connectivity.
For the convenience of technicians, software files are provided below for download in this post. However, it's crucial to note that if you are new to this process or lack sufficient knowledge in loading, installing software/firmware, or dumping files, we strongly advise reading the instructions provided here first. Your understanding and careful approach will ensure a smooth and successful experience.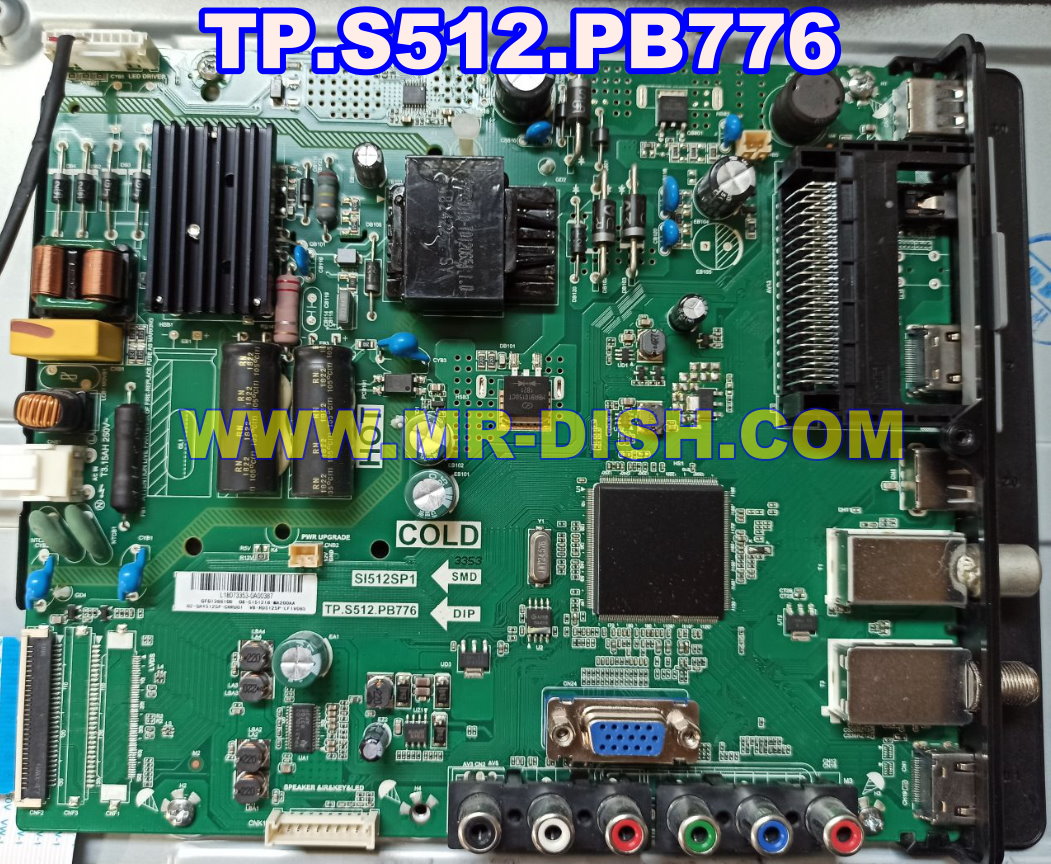 TP.S512.PB776 Specifications:
Model: TP.S512.PB776
Resolution: 1920×1080
Backlight: 300mA
Backlight Voltage: 76.2-90V
Aspect Ratio: 16:9
Sound Output: 8 W
USB Ports: 2
HDMI Ports: 2
Composite Video Input: 1
Component Video Input: 1
Headphone Output: 1
PC Audio Connector: 1
RF Input: 1
DTV Support: Yes
Hard Disk Support: Up to 1 TB
Power Supply: 100-240V 50/60Hz
Power Consumption: 45 Watts
Standby Power Consumption: 0.5 Watts
Note: Please be aware that the software/firmware provided below is USB upgradeable and includes Backup Dump Files. It's important to note that Mr Dish Team cannot be held accountable for any damage or loss that may occur as a result of loading or installing the firmware. If you are unfamiliar with the process of loading or installing software/firmware or dump files, we highly recommend reading the instructions provided here first. By doing so, you can ensure a safe and successful experience.
Download Software for TP.S512.PB776 24 inch, 32 inch, and 39 inch LED TV Board