T.MS18VG.A1B LED TV SOFTWARE DOWNLOAD
Download led firmware free for T.MS18VG.A1B LED TV with the latest update. Here you download led software for all models and sizes. Android Apps, Light Flow, NotifyBuddy, player, and others Led Download. If you can't find your desired software, please get in touch with us on Twitter or Facebook page.
Description :
Introducing T.MS18VG.A1B: the ultimate analog LCD/LED TV Control Board designed for the Asia Pacific and Middle East Markets. With support for 18 to 24-Inch LED panels boasting a crystal-clear 1920×1080 resolution, this board takes your viewing experience to new heights. Enjoy seamless Multimedia Playback and Software Upgrades via the convenient USB interface. Multiple HDMI ports with 1.4 support and HDCP 1.1 ensure seamless connectivity. Compatible with both Non-HD and FHD LCD/LED panel screens, T-MS18VG-A1B is a versatile choice. Experience widescreen delight with multi-language options. And let's not forget the special feature of AV support. Download the T.MS18VG.A1B software collection for free and unlock a world of possibilities.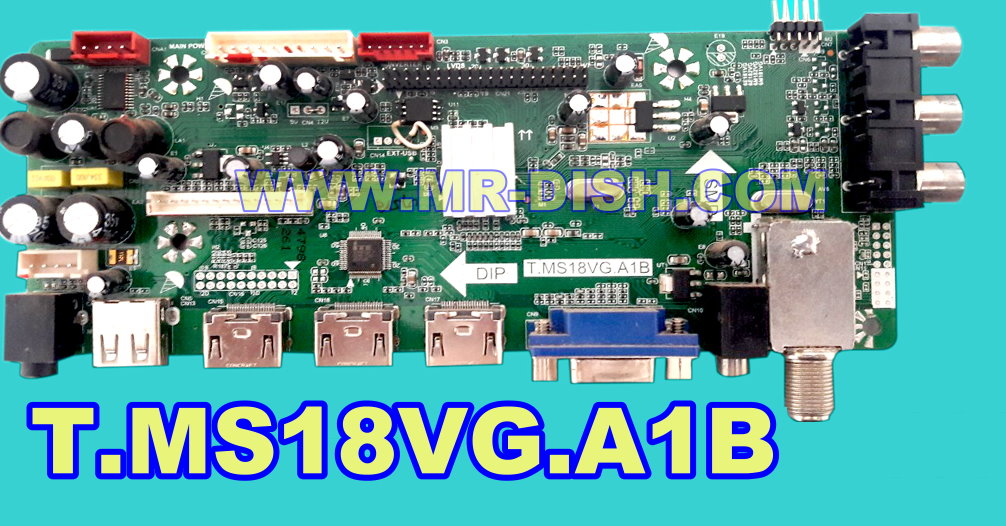 T.SP7050.10A Specifications:
Board Origin: Proudly made in China
Board Model: T-MS18VG.A1B
Main Chipset: Powered by Mstar MST6M182VG
TV System: Compatible with PAL/SECAM/NTSC
Panel Interface: Supports Single-channel or Dual-channel LVDS
Key Button Functions: Easily control CH-/CH+/MENU/VOL-/VOL+/Source/Power
Multi-Language: Enjoy language flexibility
Input/Output Ports: Connect seamlessly with HDMI, VGA, AV, USB, RF TV interface, and Earphone Out
Audio Output Power: Experience crystal-clear sound with 2 x 8 Watt (8 ohms)
Panel Voltage: Default 12V, with options for +5V/+12V DC
USB Port: Utilize the USB port for Firmware Upgrades and Multimedia Playback Support
IR Control: Remote Control compatible for added convenience
Electrical Parameters:
Working Input Voltage: DC 12 Volt
Maximum Current: 5000mA (Without Panel)
Standby Power: Ultra-low consumption, <0.5W
Maximum Current for USB: 500mA
Flash IC: Equipped with 4MB memory
Firmware Type: Securely stored with Backup Dump technology
This exceptional T-MS18VG.A1B TV Control Board offers superior performance and versatile features, making it an ideal choice for your viewing needs.
Important Note: The provided software is a backup dump and should be written using a programming tool. Mr Dish Team holds no responsibility for any damage or loss resulting from firmware uploading or downloading. Before installation, please ensure to check the mainboard. If you are new to loading or installing software/firmware or dump files, we recommend reading the instructions here first.
How to Update Led software with USB?
Download Software for T.MS18VG.A1B LED TV