T.MSD309.B95 LED TV SOFTWARE DOWNLOAD
Download led firmware free for T.MSD309.B95 LED TV with the latest update. Here you download led software for all models and sizes. Android Apps, Light Flow, NotifyBuddy, player, and others Led Download. If you can't find your desired software, please get in touch with us on Twitter or Facebook page.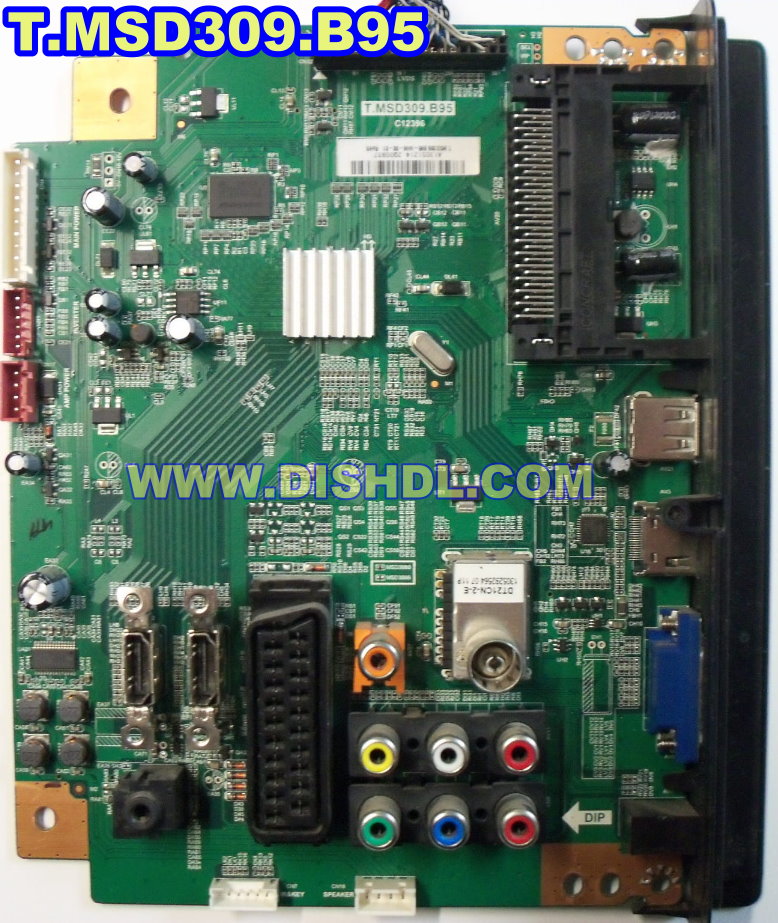 Description :
Introducing the cutting-edge T.MSD309.B95, a state-of-the-art ATV Driver Motherboard meticulously crafted to power LCD/LED TVs. This revolutionary T_MSD309_B95 board boasts unrivaled adaptability, making it the prime choice for the discerning markets of Asia Pacific and the Middle East. Distinguished as a non-Combo Board, it impressively incorporates the main power module, LED Backlight Inverter Circuit, and an integrated ATV Card, seamlessly embedded within the motherboard.
Behold the all-inclusive T MSD309 B95, meticulously engineered to fulfill the latest requirements with a plethora of exceptional features, including HDMI input, USB interface, PC input, Component Input, TV, and Scart. As a testament to our commitment to excellence, we provide the essential T-MSD309-B95 firmware files, offering unparalleled support to technicians on the forefront of technological innovation. Embrace the future of LCD/LED TVs with the remarkable T.MSD309.B95 ATV Driver Motherboard!
Key Specifications::
Main Chip: MSD309
LED Backlight: Not Applicable (NA)
Flash IC: 4Mb
Screen Size Supported: 24-46 inches
Resolution: Up to 1920×1080
Panel Voltage: 12V
Power Input: 12V
Sound Chipset: (Information not provided)
Tuner: XDTT
Service Code: (Information not provided)
Source/Input: (Information not provided)
How to Update Led software with USB?
Download Software for T.MSD309.B95 LED TV