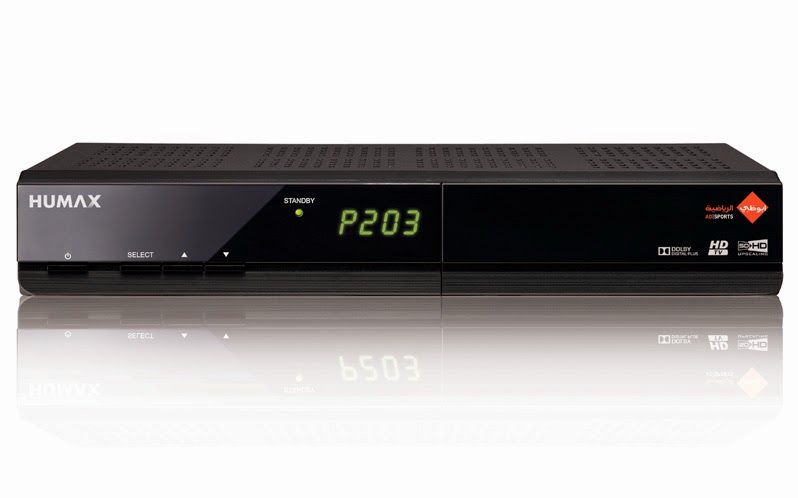 Featurs


Via the USB ports, you can get everything from TV shows and movies to radio programs on an external hard drive or USB flash drive to record.


Playing media files: Because our receiver can access USB drive, you can watch and listen to all of your videos, photos and music from one place.


HUMAX TV Portal: The Humax TV Portal is your gateway to a host of additional catch-up and on-demand services. Simply connect the receiver to your home network via Ethernet cable, powerline adapters or a Humax wireless dongle to access a wide range of services, including YouTube and Internet Radio. Additional services are planned for the near future.


Dual IRDETO Smart card slot Access encrpted programming such as pay-TV or pay-radio with the smart card.


Electronic Program Guide (EPG) gives you all the details of radio and television programs for the next seven days and seven right on your screen. (Content will depend on each program provider)


Get the free digital satellite TV and radio channels.


You will have the excellent digital sounds of the best cinemas in the world right in your own living room.


HDMI output: Connect the cable HDMI (HDMI) on any HD source and enjoy the optimized graphics and sounds every time.


ADM Smartcard inside / Includes one full-year subscription


Access to all Free-to-air channels


Get HD and SD satellite channels.


HUMAX Auto Search Antenna: Do not worry about your satellite connection. The receiver detects satellites automatically and searches faster using the HUMAX engine.


You can easily update your receiver. New versions can be updated through automatic software upgrade service (OTA) via satellite.


Language: English, Arabic, Persian and French


Default Code (Master Code)
(0000)
Humax IR 3020 HD User Manual
Humax IR 3020 HD Software
IR3020HD S/W (FEB. 2014 / Latest Software) – MESIAE1.01.04
[ Fixed Features ]
   1. Problems that the screen is blank or freezes are fixed.
   2. An HDMI compatibility problem is fixed.
   3. The booting image is changed.
[ How to update the software ]
   1. Download the file and unzip it.
   2. Copy two files to a USB memory stick that should be formatted as FAT.
   3. Connect a USB memory stick to the STB.
   4. Turn on the STB with a long press of the channel down button on the front panel.
   5. Release the channel down button when the downloading starts.
   6. The STB turns off and on automatically when the downloading is complete.