DOWNLOAD NEXT YE-17500 FTA SOFTWARE NEW UPDATE
NEXT YE-17500 FTA Receiver Software 2020 Download. And Also, Download Next Satellite Receiver User manual. How to Upgrade Next Receiver. Download Next Receiver Upgrade Tools. Upload Program, Upload Editor, Channel Key Editor and  Recovery Editor. Next  Receiver Current Software Download 2020. Next Receiver Current EMU Key Download. And Download Current Next Receiver Channel List File. How to Installing Image Software. Next Receiver User Guide (PDF Format). Receiver Factory Reset Code is (1004). To Download Latest Receiver Firmware and Help Desk All about Satellite TV Like Our Facebook Page.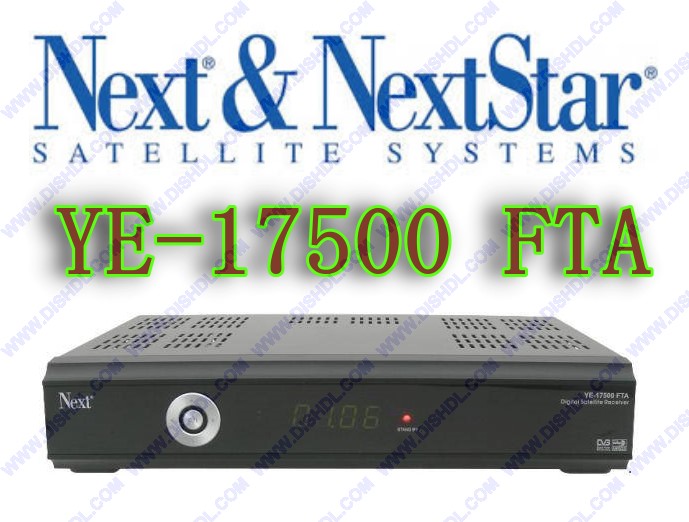 Main Features! DVB-S / MPEG-2 COMPATIBILITY. 5000 TV / RADIO CHANNEL MEMORY. The teletext data. DiSEqC1.0 / 1.2,0 / 22kHz TON SUPPORT. C / Ku-band satellite SCPC / MCPC receivable. digital TV, radio favorite channels USE IN MODE. EPG (Electronic Program Guide) SUPPORT. MULTIPLE LANGUAGE SUPPORT IN MENU AND LANGUAGE SELECTION. 950-2150 Mhz INPUT FREQUENCY. UPDATE FROM PC + DEVICE. TO EQUIPMENT FROM RS + 232 PORT – EASY TO USE. SPEED. VIDEO. VIDEO SOFTWARE UPDATE ON TURKSAT SATELLITE. PICTURE STOP and ZOOM FEATURE. 9 PIECES MOSAIC IMAGE IMAGING.
DOWNLOAD NEXT YE-17500 FTA RECEIVER LATEST SOFTWARE